Orders that are placed while logged into your Funko account will automatically show up in your Order History. You can view your order history within your account settings:

Click on the Order History link to view your orders

Your order history will show your order number, the date the order was placed, payment status, shipment status, and total.

To view tracking information and order details click on the order number.
What if my order isn't showing up in my history?
When you make a purchase, your order will be tied to your account when you see your name and email address under Contact Information on the first step of the checkout process.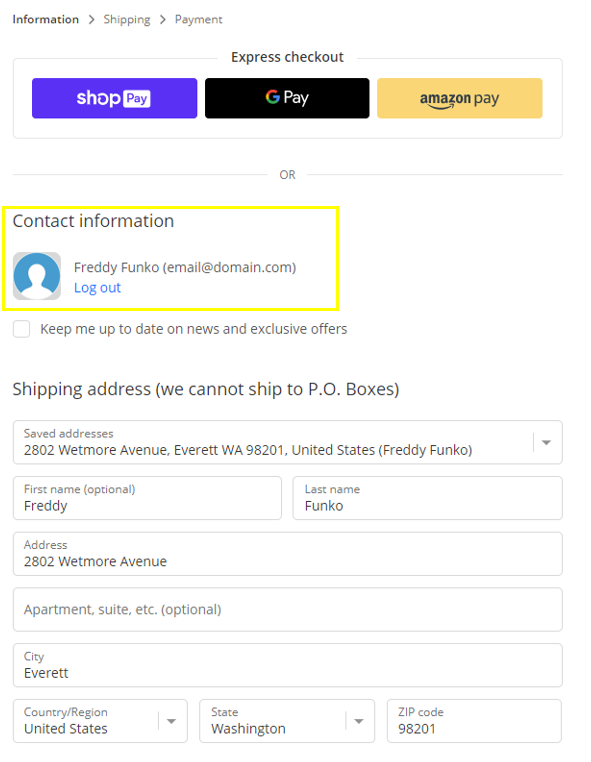 If you are not logged in, your order information will not save to your account. When you make a purchase you will see a prompt to log in.