To update your account information, first log into your Funko account

Email Address
If you have updated your email address, but don't want to create a new account, you can make an update to your email address associated with your account by clicking "Update" next to your email address at the top of your account profile.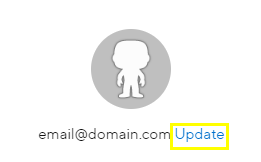 Personal Info
You can update your name, birthday, mobile number, and edit saved addresses in the Personal Info section of your account

Clicking on each option will take you to a page that will allow you to update the information you have stored.
Notification Settings
You can update what communications you would like to receive from Funko by clicking on Email Notifications

The notifications you are subscribed to will be checked. You can also choose to unsubscribe from all Funko email lists here.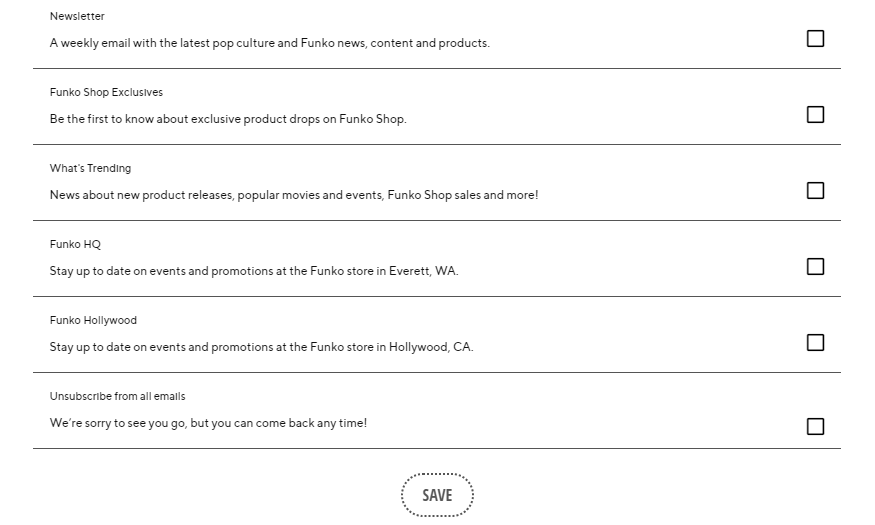 Settings
Under Settings, you can update the currency that is displayed in the catalog or change your password.