Stickers are applied to boxes to denote special characteristics, such as a retailer exclusive or variant features like flocked, glow in the dark, and more. The correct sticker on the box is important to our collectors! Take a look at the current versions and what it means for the figure.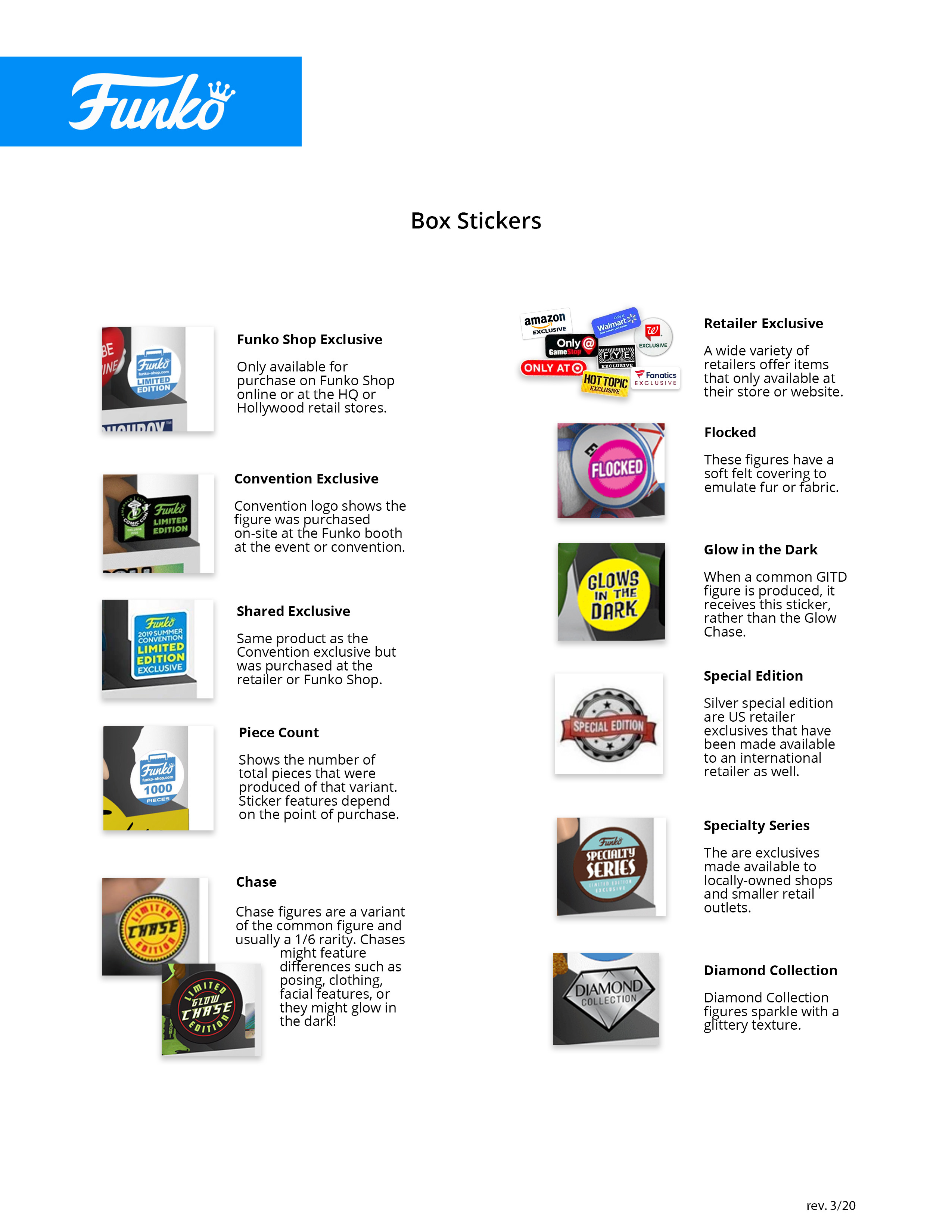 Funko Shop Exclusive: Only available for purchase on Funko Shop online or at the HQ or Hollywood retail stores.
Convention Exclusive: Convention logo shows the figure was purchased on-site at the Funko booth at the event or convention.
Shared Exclusive: Same product as the Convention exclusive but was purchased at the retailer or Funko Shop.
Piece Count: Shows the number of total pieces that were produced of that variant. Sticker features depend on the point of purchase.
Chase: Chase figures are a variant of the common figure and usually a 1/6 rarity. Chases might feature differences such as posing, clothing, facial features, or they might glow in the dark!
Retailer Exclusive: A wide variety of retailers offer items that only available at their store or website.
Flocked: These figures have a soft felt covering to emulate fur or fabric.
Glow in the Dark: When a common GITD figure is produced, it receives this sticker, rather than the Glow Chase.
Special Edition: Silver special edition are US retailer exclusives that have been made available to an international retailer as well.
Specialty Series: The are exclusives made available to locally-owned shops and smaller retail outlets.
Diamond Collection: Diamond Collection figures sparkle with a glittery texture.