We're happy to help walk you through the steps to initiate your own return for eligible items! To start the process, make sure you are signed into your Funko.com account by selecting the account icon at the top right.

Navigate to your Order History located in your Account Dashboard and select VIEW ALL.

Find the order you wish to return and select View or the order number to pull up the details for that specific order.
If an order includes items that are eligible for return, you will see a Start a Return button in the top right corner.

Select that button to begin the process.
Items that are not eligible for return will be sectioned off and not selectable.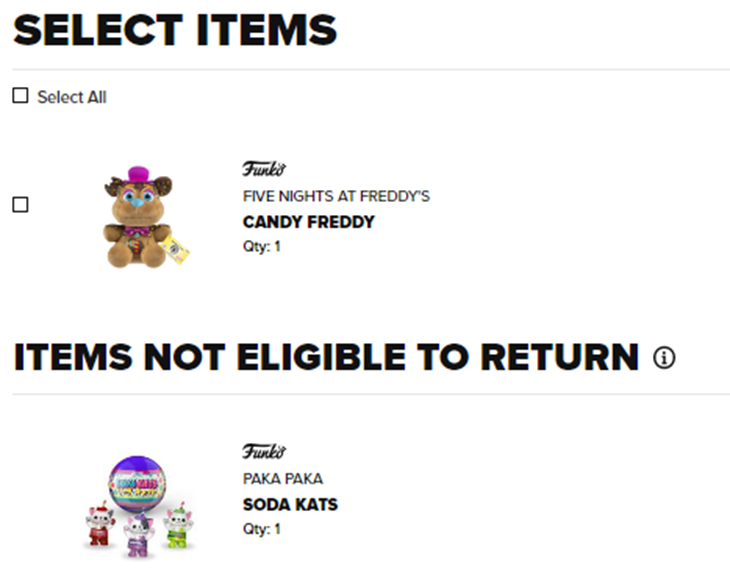 Select the eligible items you wish to return and the reason.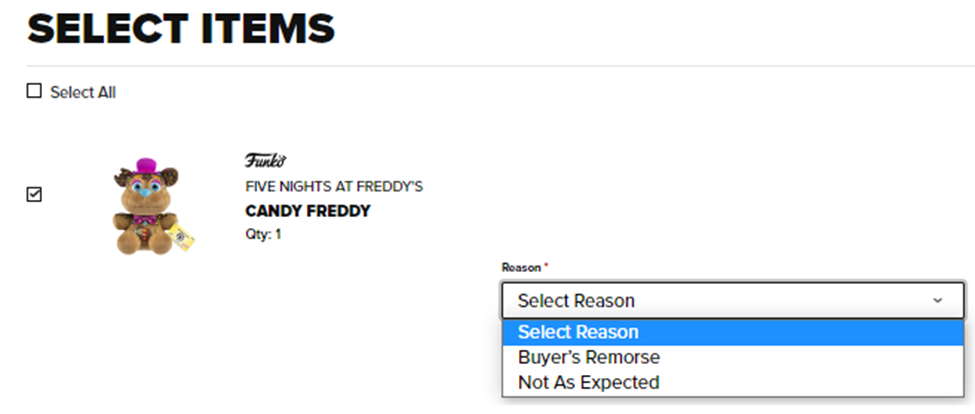 When all eligible items you are wishing to return and the reasons have been selected, select the Submit Return button at the bottom right of the page.

The Return Fee will be $6.95 for the continental US and $14.95 for extended regions such as Hawaii, Alaska, and Puerto Rico. This fee will be deducted from the refund received and is not charged during this process.
You will be redirected to the Online Returns page where you can download your return label by selecting the Download Label button; you will also receive a confirmation email with the link to your shipping label.

Print the label and affix it to the package, then head to your nearest UPS store as soon as possible to send it back our way!
For more details please see our Returns Policy